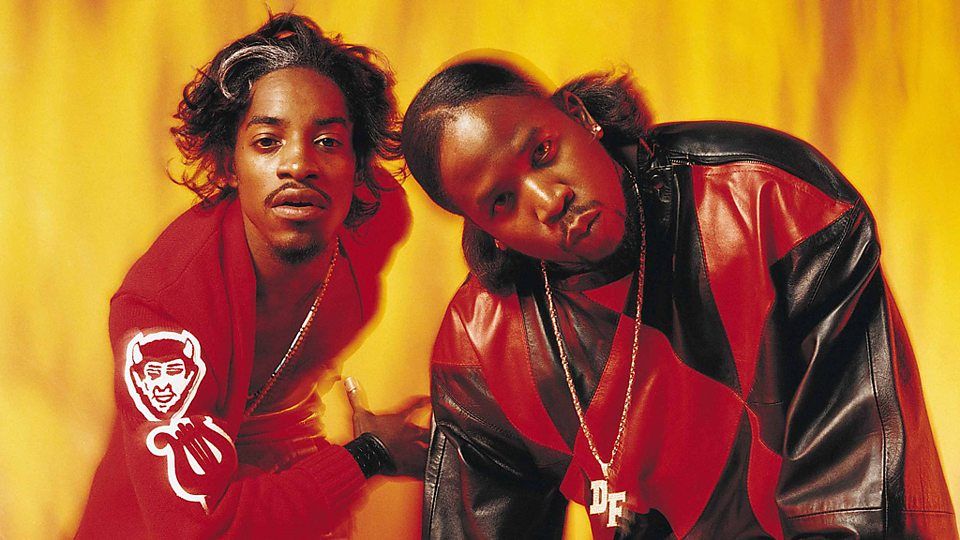 creating music is a gift thousands of people around the world appreciate and wish they were capable of to some extent. The "gift" is sometimes, or often depending on your perspective, abused by those who think the process is a walk in the park. As the saying goes, practice makes perfect so perhaps there's hope for those artists who seem to be lost in the sauce. Nothing says "I'm really new to this" like forced lyrics or cadence. When it comes to corroborating with creatives in this instance, there's always the lingering question of weather or not your time and effort will be worth spending. With that being said, for today's article, we want to describe some of the pros and cons of song features. 
Before we get in to the specifics, let's clarify a few things about what exactly a feature is to begin with. Most music enthusiasts are aware that a feature means two or more artists are on a record and one main artist is included to set the tone of the song, respectably. What people tend to overlook is the fact that there is more than one way to be featured on a track. A recent example of this phenomena can be heard on the new Childish Gambino single This Is America. If you haven't heard it already, you should. It has all the balancing elements of authenticity and controversy which makes music (to us anyway) so worth listening to. 21 Savage was actually on the single in the form of ad-libs. Would you believe that? Basically, features have room for flexibility in the form of short tones, harmonies, or even instruments! Andre 3000 released Look Ma No Hands single yesterday which was mainly instrumental and only featured him playing the clarinet. Having a deeper understanding for the complexity of featuring artists leads us to our main pro point......
Should you not have the capabilities to successfully give your best performance on the mic at the time of a collaboration studio session, improvising might be just the thing to save you. There is no need to limit yourself to completing an entire verse or pumping out the catchiest, greatest hook you've ever thought of when so many other options exist. At the time, it might seem like you're cheating yourself if all you offer on a track is a stream of dubs and libs but, look at it this way: The art of rap has taken a huge turn as this generation of artists strive to make millions off of a few hit records with hardly any substance. Playboi Carti is the perfect example of someone who relies on this recipe to fame. From reading several write ups on the project Die Lit, it's clear the artists featured on the album had more to offer than he did. Such big names featured would give the expectation of versatility and high energy. Not only did this album prove the opposite, but proved the point we are trying to make here. You can co-operate on projects all day long, however, unless you deliver to the standards of the artists you work with it really doesn't make a difference how you execute.
It's always a satisfying feeling when you finally get those vocals from your favorite mainstream or local artist who promises to take your track to a whole other universe. Except, what happens when you don't get the results you wanted? Should you drop the project altogether? Perhaps yes, in which case you'd learn a valuable lesson about who is up to your standard. Having a bar set on what fits your genre  adds value to your brand unlike any marketing tactic known in the industry today. For instance, imagine you owned a billion dollar company and decided to provide a new product to customers to enhance trust in your business. Instead of bringing in more dolla', dolla' bills, you mistakenly create a situation which sets you back up to millions. The same goes for your brand. If you collaborate with any artist in the neighborhood because you feel it will give you a larger fan base, the results may turn out poorly. On the other hand, their expression could afford you a brand new Tesla once the song has miraculously made it platinum. Either way, just be cautious of who you decide to feature with and remember having a standard doesn't make you a bad person. Inevitably you will run into people who try to judge and say you're being picky, stingy, etc. but if you have dreams as big as a billion dollar company, it's worth the sacrifice. 
Features are a worthwhile endeavor for those who genuinely are looking to enhance their music or simply find inspiration for their lyrics. There are multiple ways you can feature on a record and several ways not to. During your sessions with a fellow music artist, be clear on your expectations and weigh out all your options. Staying focused on what you want while keeping open to new ideas creates opportunity for a unique song and potential Billboard hit if you play your cards right. When you or someone else reaches out about featuring on a track, always consider what your standards are to avoid any misconceptions. While we still have your attention, our blog is offering features with talented artists near you! Submit to us under our contact page and we will get back to you with more details.