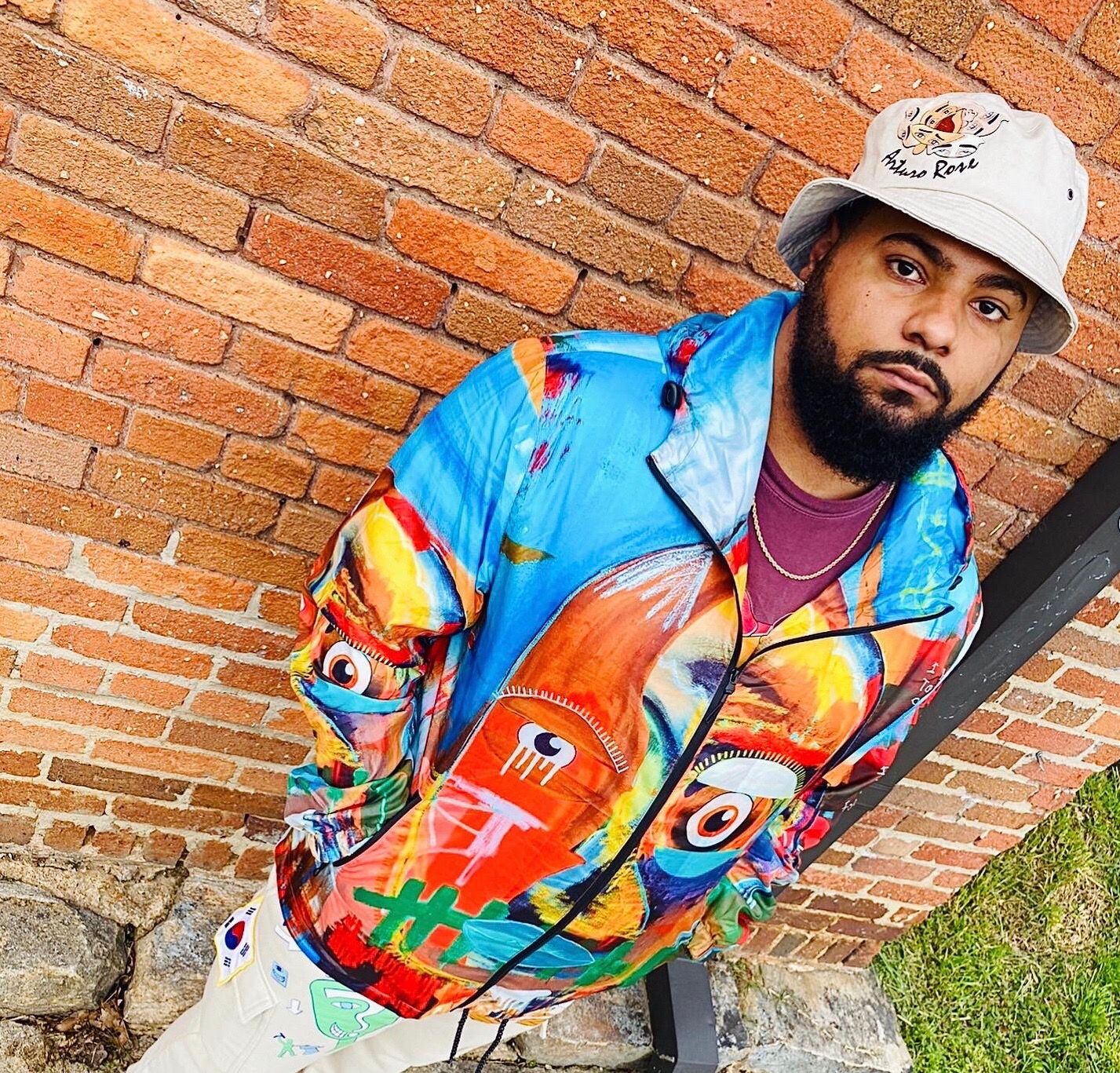 Written By Monte Hieke Jr.
The clothing line Arturo Rose is back with another release this season with the "Legacy collection". The color way for spring include blue, purple, white, and red and amongst others if you include his signature abstract designs which represents the many phases of mental health as well as what it means to build a legacy. 23 year old designer for Arturo Rose, A.R. Mauriella who has been diagnosed with bipolar disorder continues to work hard as a fashion designer and Campbell University student (graduating in May of this year). 2021 as explained by Mauriella has been his most difficult, a side from being a college student, there has been a few internal and external personal issues, while that has made him a bit of a commodity it has also made things more difficult to pursue his dreams, leaving him in what can be looked at as an emotional shut down creatively. While still in a year of heavy adversity the young designer expresses how "I've had to overcome so much, I'm in a spot where I feel like I'm back on my feet, my confidence is there".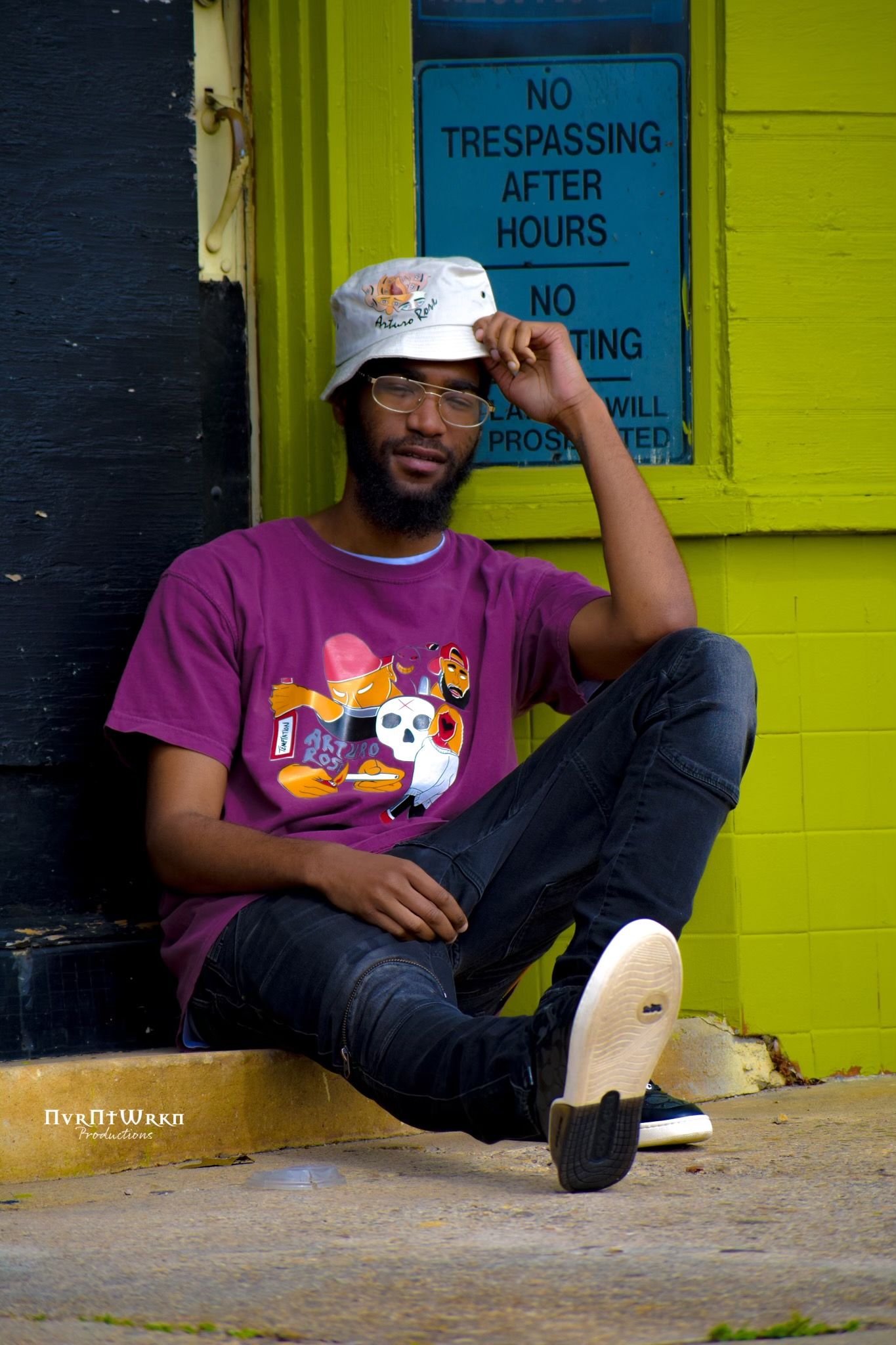 artist GomrPercfect featured in inventory shoot for Arturo Rose's legacy collection

Though he is known for his advocacy of mental health awareness, his designs are truly more than meets the eye, when asked how Legacy ties into his brand overall he states "It correlates because my designs represent legacy and the many names that I'm using, my name and my designs, to tell the story of my family". In essence each design is a story being told making the clothing that much more abstract. In the face of adversity he pushed his back from against the wall saying "They'll tell you that being emotional is a weakness and you can't have too many emotions/feelings , but you can't see the beauty of life without emotion". A.R. Maurella used the emotions of sadness, frustration, and disappointment as a motivator which landed him a featured spot in his school's magazine. It was perseverance that got the designer to this point, admitting to the fact he had reached his lowest point, "that experience ironically turned me into the best version of myself and I'm starting to see the fruits of my labor", he felt the need to redeem himself for this. When asked what he learned from his resilience he says "self growth and self awareness is essential to becoming the person you want to become whether it's a better man , better father , better designer , human being , etc.".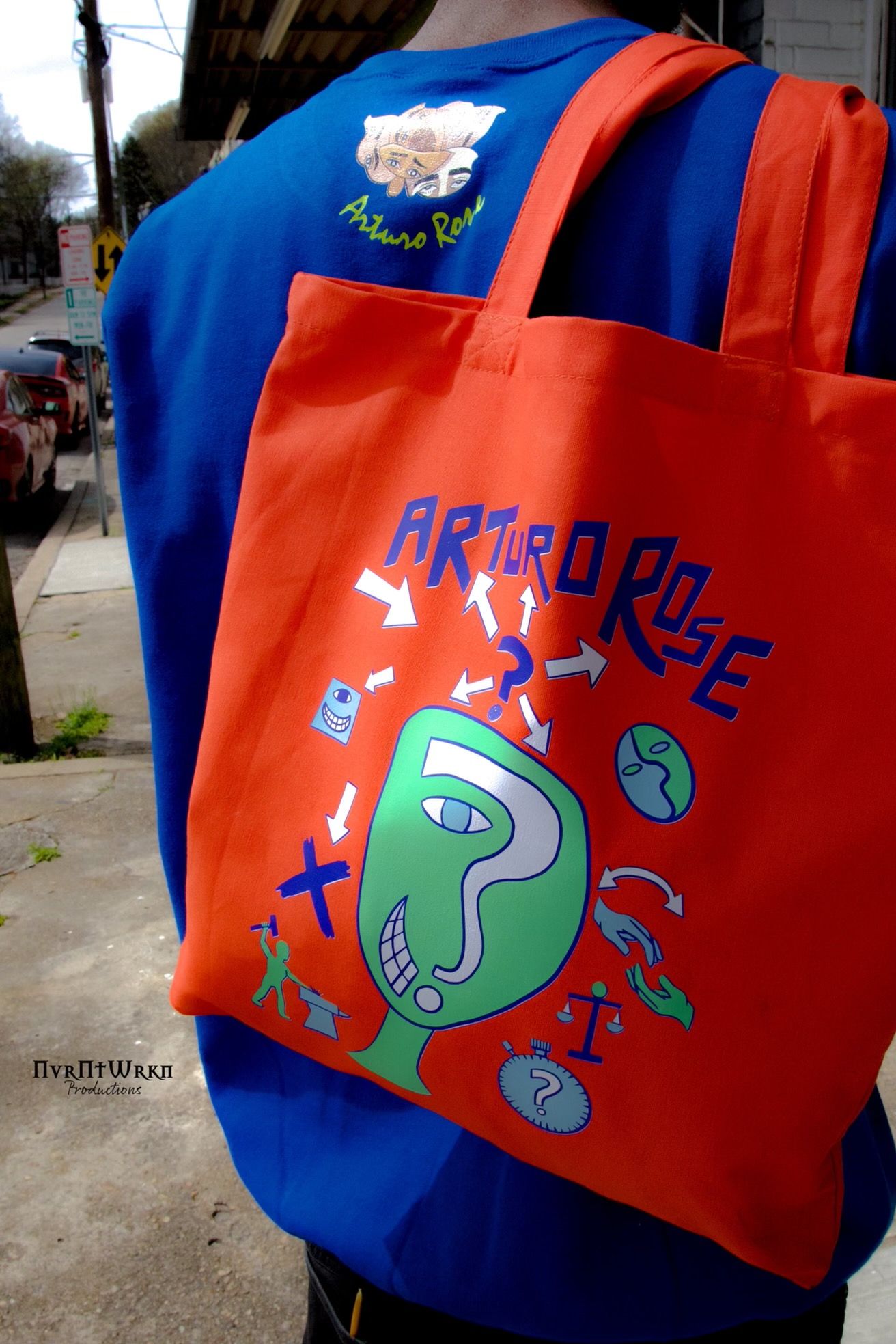 "one of my favorite items from this new collection is the orange tote bag"
Pushing the envelope creatively from his new found growth took priority as part of his "redemption", feeling he had to come back and prove to himself that nothing could stop him Mauriella gives us stunning new looks with this capsule. When asked what's to come he says "I'll continue to expand what Arturo Rose is, I plan on doing a lot more things as a designer", being inspired by the grind despite his hardships he states "I've grown into an entire different entity, I'm doing art and furniture now and branching Arturo Rose and my artistic expression out into different endeavors". In light of those endeavors, it would appear he has been building a team, though he wouldn't give it away at the time there may be a book in the works. After Hosting his first pop up shop on March 28th at the One of One Boutique on E. Cabarrus Street in downtown Raleigh meant to be a place where "people can network have a good time", this pop up included the new collection, art, furniture, music, and food for all to enjoy the designer/entrepreneur sets his sights on the "future". The anticipation was high for the pop up shop but it was only a glimpse of what's to come, with cameramen always at the ready, there was times during the interview where Mauriella would go off to answer questions from a cameraman, a documentary in the works perhaps?  As the interview continued he states the advice he would give to others is "use everything you can all of your potential to solidify, to strengthen your legacy, you're always influencing others with everything you do and you can influence others as a person so make sure it's something good". In the case of A.R. Mauriella no one is above pit falls so no one is below redemption, check out this powerful new collection from the designer down below.
ALL PHOTOS COURTESY OF NVRNOTWRKN PRODUCTIONS